Construct-Related Validity of the Emotional Skills and Competence Questionnaire – Children's Form (ESCQ-C)
Keywords:
emotional skills, emotional competencies, ESCQ-C, self-efficacy
Abstract
Social and emotional skills have an important role in children's general functioning and social relationships (e.g., with peers, and family). Questionnaires measuring these competencies should be carefully developed and validated and be in accordance with the developmental stage of children. The Emotional Skills and Competence Questionnaire – Children's form (ESCQ-C) is a self-report measure of one's ability to perceive and understand emotions, to express and label emotions, and to manage and regulate emotions. It was developed within the theoretical framework from the Mayer and Salovey (1997) emotional intelligence model. Structural validity of the ESCQ-C was assessed in a sample of preadolescent children (N = 639, 53% girls, Mage = 11.24, SDage = 0.71), and convergent validity was tested by correlating ESCQ-C subscales scores with the social, emotional and academic self-efficacy (The Self-Efficacy Questionnaire for Children, Muris, 2001). Our results suggest the four-factor structure for the ESCQ-C. Manage and regulate emotions subscale was divided into two subscales: the self-perceived ability to regulate one's own emotions and other's emotions. Correlations with the self-efficacy scales were moderate, suggesting good convergent validity. The ESCQ-C can be considered a valid measure of the emotional skills and competences for children.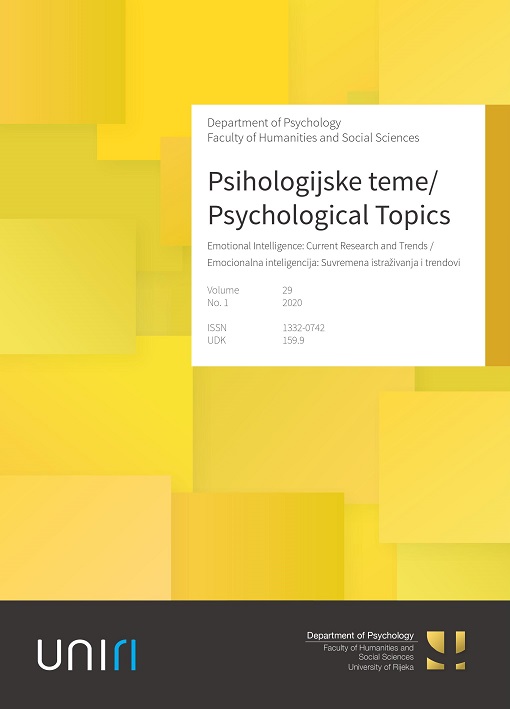 Downloads