On the Development of Emotional Intelligence: Two-Wave Study on Early Adolescents
Keywords:
emotional intelligence, emotional abilities, early adolescence, development, gender differences
Abstract
This study focuses on the developmental changes in emotional intelligence (EI) abilities during early adolescence. During class hours, 561 students in the first wave (Mage = 12.32, SDage = 1.22, 54.5% of boys) and 369 students in the second wave (M = 13.40; SD = 0.98, 52.3% of boys) completed Perception of Affective Content in Art Test, Analysis of Emotions Test, Emotion Management Test and rated their peers' EI at two waves, 18 months apart. They also completed a Mill Hill Vocabulary Scale within the first wave. Students' EI was also rated by their home room teacher and one teacher who completed Teacher Ratings of EI Questionnaire specifically designed for this study. Results showed that girls and older students scored higher on EI tests and peers' ratings. Oldest students achieved the lowest scores on teacher ratings. The longitudinal analysis confirmed positive changes between the first and the second wave. Results of both the crosssectional and two waves analysis revealed significant effects of gender and general cognitive ability, measured with vocabulary test, on EI measures.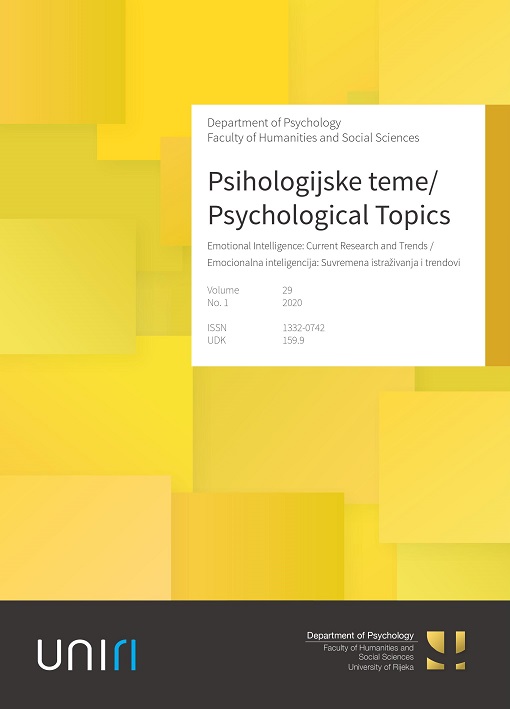 Downloads